There are various factors in selecting the best games, but some games always rule the market of video games with their different versions. All these popular video games have a huge impact on the gaming community and always have the highest sales. Among all the amazing and interesting games out there, we have comprised a list of the 20 best video games of all time that you should definitely try in 2022.

20 Best Video Games
1. Grand Auto Theft(GTA)
Genre: Action Adventure
Pricing: GTA-5 $44.99
This Action-Adventure game by Rockstart Games is everyone's favorite. GTA's latest series is GTA5, which is available for almost every gaming platform (PlayStation, Xbox, and Windows). You can play this game with another third-person or first-person POV. The gameplay and plot for all the GTA series are pretty similar, where you would have control over a character and complete the mission.
While completing the session, you can attract other players with melee weapons and firearms. The latest GTA series, GTA 5, is more like an adult game, and it is restricted as an 18+ game. We can definitely say that GTA 5 is one of the most popular video games and deserves to be on this list of must-play games.
2. FIFA
Genre: Sport, Simulation
Pricing: Fifa 21 $59.99-$99.99
It is one of the best sports simulation video games. As the name suggests, it is a football (soccer) simulation game, and the latest series of Fifa is Fifa 21. The first Fifa game was released in 1993, and since then, EA Sports, the game developing company, releases a new series of Fifa every year. The platforms can estimate the popularity of this game; it is available on more than 40 different gaming platforms. However, they all support different versions of FIFA. This game rightly deserves to be on the list of the highest-selling video games.
3. Resident Evil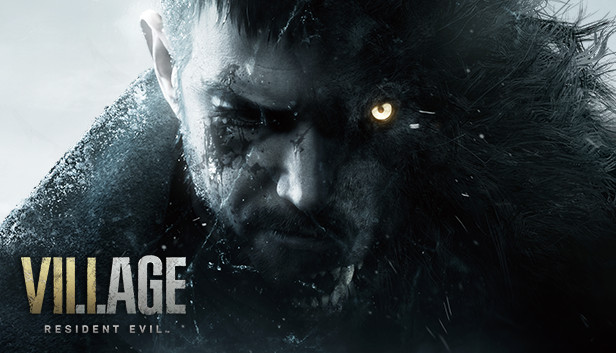 Genre: Action, Adventure, Horror, First Person Shooter
Pricing: starting $37
Resident Evil is one of the most hyped and widely played game series. The first Resident Evil game was released in 1996, and the latest series, "Resident Evil Village," was released in 2021. From its initial release, this game has changed many control formats. In the beginning, we had tank controls for this game, but with the recent game release, we have full 360 control over the character and features like aiming and shooting. In 2017 "Resident Evil 7 Biohazard" Capcome introduced first-person perspective and virtual reality to the Game and has been the most played game since then.
4. Tekken
Genre: Fighting
Pricing: $17 to $23
It is a popular two-player fighting game, and in Japan, it is also known as "Iron Fist." The first Tekken series was released in 1994, and since then, Bandai Namco Studio has released 10 series of this game. The last Tekken series was released in 2015 as Tekken17, which is available for PS4, Xbox, and Microsoft Windows platforms. There are many characters in this game, and you can select anyone from the lineup and start hand-to-hand combat with your opponent. It definitely deserves to be on the list of video games to be played in 2022.
5. Call of Duty
Genre: First-Person Shooter, Battel Royale
Pricing: Free to $79
Call of Duty has a wide range of games, from first-person single-player shooter games to multi-player battle royale games. Like GTA, Call of Duty is an evergreen game, and its latest game, "Call of Duty WarZone," the Multi-Player Battle Royale Game, is available for free. The game was designed keeping World War 2 in mind, and the game characters live in that environment, and this same storyline goes for every single COD game. COD is also available for mobile devices such as Android and IOS as a Battle Royale game. This can surely be recognized as the highest-grossing video game since its release.
6. DOOM 
Genre: First Person Shooter
Pricing: $59(DOOM Eternal)
The latest series of DOOM is "DOOM Eternal," which is available for Windows, PlayStation, Xbox, Nintendo, and Stadia platforms. In this game, you have control over your Doom Slayer character, and you will be fighting against the demonic forces of Fall. The game's POV will be first-person, and as you proceed further in the game, you will be facing and combating enemies with heavy gun power. It definitely falls under the list of must-play games of 2022.
7. FORTNITE
Genre: Survival, Battle Royale, Sandbox
Pricing Free
Fortnite was rated as one of the most popular PS4 games of 2020 and was rightly voted as the game of the year. However, it is also available for Windows, macOS, Nintendo Switch, Android, and Xbox series. Fornite is mainly a Battle Royale game, but it also supports two more game modes: Save the World and Fortnite Creative. You can play solo, duo, or squad match in the Battel royale mode against the other 99, 98, or 96 players on the same map and fight & try to survive till the end.
8. Cyberpunk 2077
Genre: Action, Role-Playing
Pricing: $42.99
Cyberpunk 2077 is a first-person point-of-view action game. Your character is a mercenary whose vices, close, and body type you can change or modify through the game. This game was released on December 10, 2020, and it is available for all popular platforms such as Windows, PlayStation, and Xbox. If you want me to name a top-grossing video game, well, Cyberpunk it is.
9. Assassins Creed
Genre: Action, Adventure, Stealth
Pricing: $59.99 (Assassin's Creed Valhalla)
This mind-blowing stealth game has many series, and the latest one is Assasin's Creed Valhalla. The game will take you through an open-world environment, and the complete game is represented from a third-person perspective. The game is centered around the story of our main character and his assassin's missions. It has been rated as the best Xbox game to play, and you must try it.
10. The Witcher
Genre: Dark Fantasy, Heroic, High Fantasy, Role Playing, Action, Multi Battle.
Pricing: 39.99 (starting)
Six series make up The Witcher game; the first was released in 2007 and the final in 2018. This action role-playing game has a sizable fan base, and due to the game's success, a Netflix series was created for it. By March 2016, more than 10 million copies were sold of the game, making it the most played as well as the must-play game of 2022
11. Read Dead Redemption 2
Genre: Action / Adventure
Pricing: $23 to $59
The game, a prequel to Red Dead Redemption from 2010, is the third installment in the Red Dead series. The novel takes place in a fictionalized version of the Western, Midwestern, and Southern United States in 1899 and chronicles the exploits of outlaw Arthur Morgan, a member of the Van der Linde gang. As he struggles to live in the face of threats from the government, other gangs, and other enemies, Arthur must deal with the Wild West's downfall. The protagonist of Red Dead Redemption, John Marston, is followed by a fellow gang member in the game's epilogue.
The user can freely move around the game's dynamic open environment, which is shown to them from both first and third-person perspectives.
Red Dead Redemption 2 was made available on Xbox One and PlayStation 4.
12. God of War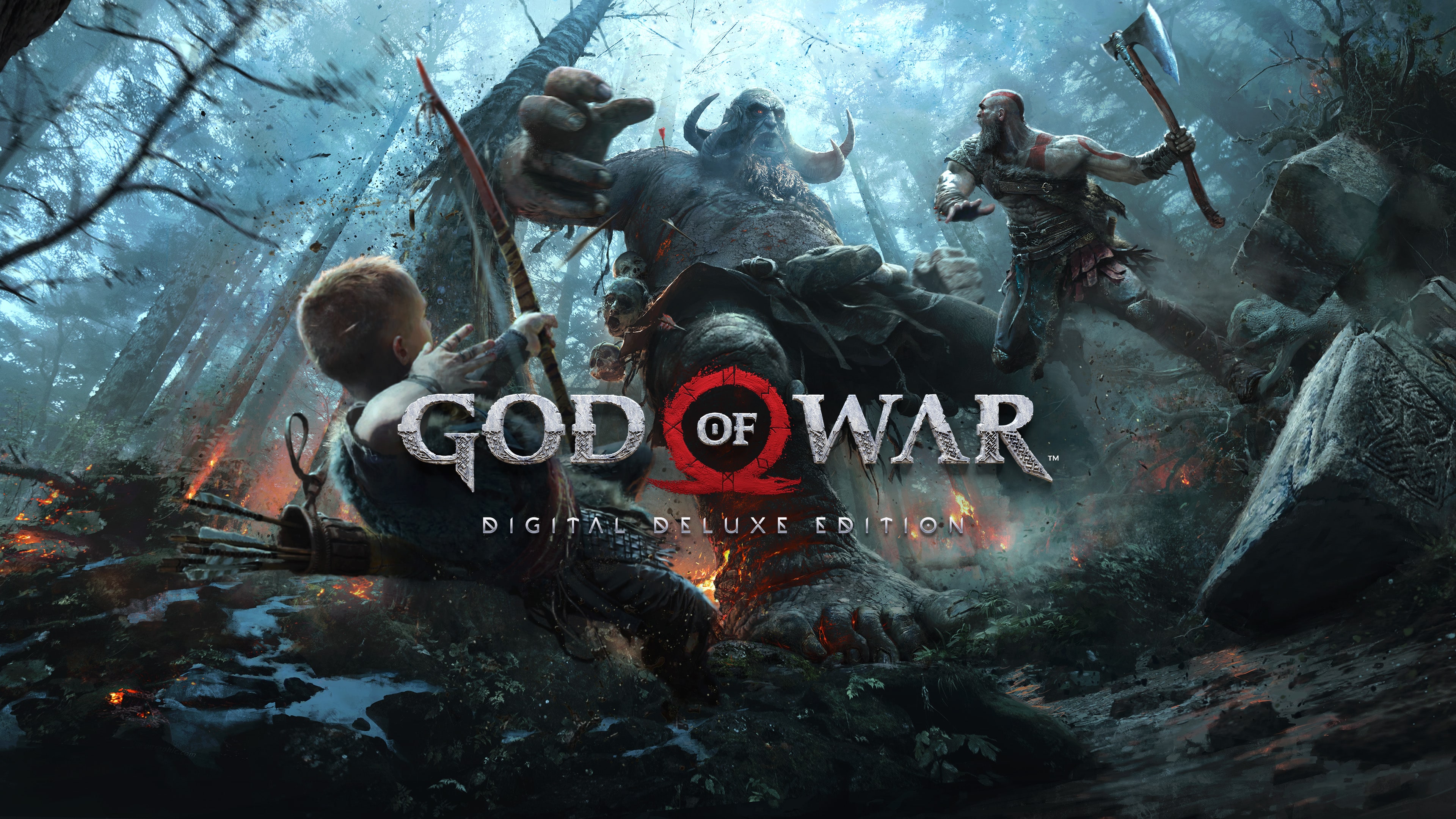 Genre: Action / Adventure
Pricing: $17 to $30
David Jaffe founded the God of War action-adventure game series at Sony's Santa Monica Studio. It debuted in 2005 on the PlayStation 2 (PS2) video game console and has since grown to include ten games on various platforms, with an additional game now under production. It has become a flagship title for the PlayStation brand.
Seven single-player-only games and one multiplayer game make up the series. Over 51 million games have been sold globally through the God of War franchise's physical and digital copies combined (as of November 2020).
13. Minecraft

Genre: Sandbox / Adventure
Pricing: $19 to $29
Mojang Studios created the sandbox video game Minecraft. Markus "Notch" Persson used the Java programming language to construct the game. It was first made public in May 2009 after undergoing numerous early private testing iterations, and it was completely released in November 2011 after Notch stepped down and Jens "Jeb" Bergensten took over development.
With over 238 million copies sold and almost 140 million monthly active users as of 2021, Minecraft is the best-selling video game of all time. It has since been adapted to a number of other platforms.
13. Halo: Combat Evolved -mastercheif edition
Genre: Action / Adventure
Pricing: $22 to $29
A first-person shooter game called Halo: Combat Evolved was created by Bungie and released by Microsoft Game Studios in 2001. On November 15, 2001, it was made available as a launch title for Microsoft's Xbox gaming system. In 2003, the game was ported to Mac OS X and Windows. Later, it was made available for the Xbox 360 as a downloadable Xbox Original. The player takes on the character of the Master Chief, a cybernetically modified supersoldier, in the game Halo, which is set in the twenty-sixth century. The artificial intelligence Cortana is with the Chief. In order to learn the secrets of the titular Halo, a ring-shaped artificial environment, players must fight aliens.
On the tenth anniversary of the debut of the original game, 343 Industries released Halo: Combat Evolved Anniversary for the Xbox 360. As part of Halo: The Master Chief Collection, Anniversary and the original competitive multiplayer were both re-released in 2014.
14. Mass Effect 2
Genre: Action
Pricing: $19 – $29
Action-RPG video game Mass Effect 2 was created by BioWare and released by Electronic Arts for Microsoft Windows, Xbox 360, and PlayStation 3 in 2010. It is a follow-up to the first Mass Effect and the second game in the Mass Effect series.
Mass Effect 2, which received positive reviews after its release, was hailed for its presentation and cinematography, diverse and complex cast, and enhanced combat compared to its predecessor.
Game of the Year at the 14th Annual Interactive Achievement Awards and Best Game at the 2011 British Academy of Film and Television Arts Awards were just two of the year-end honors bestowed to the title. In hindsight, Mass Effect 2 is regarded as one of the best video games ever made and a vast advance over its predecessor.
15. Batman Arkhan City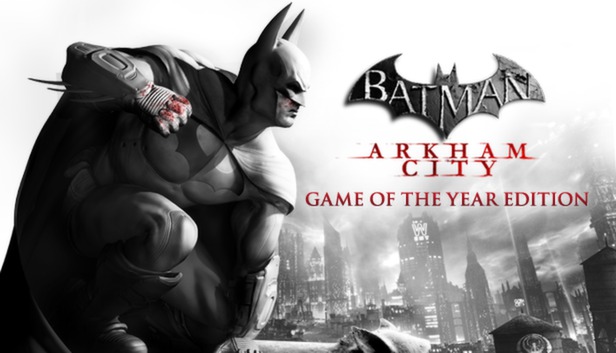 Genre: Action / Adventure
Pricing: $19 – $29
Developed by Rocksteady Studios and released by Warner Bros. Interactive Entertainment in 2011, Batman: Arkham City is an action-adventure game. The second game in the Batman: Arkham series and the follow-up to the 2009 video game Batman: Arkham Asylum are both based on the DC Comics superhero Batman.
In October 2011, a Microsoft Windows version of Arkham City was made available worldwide for the PlayStation 3 and Xbox 360 gaming devices. The game won praise from critics, who praised its plot, character and world designs, soundtrack, and Batman's combat and navigational skills.
In October 2013, Batman: Arkham Origins, a prologue to the series, and Batman: Arkham Knight, a narrative sequel, were each released.
16. Last of Us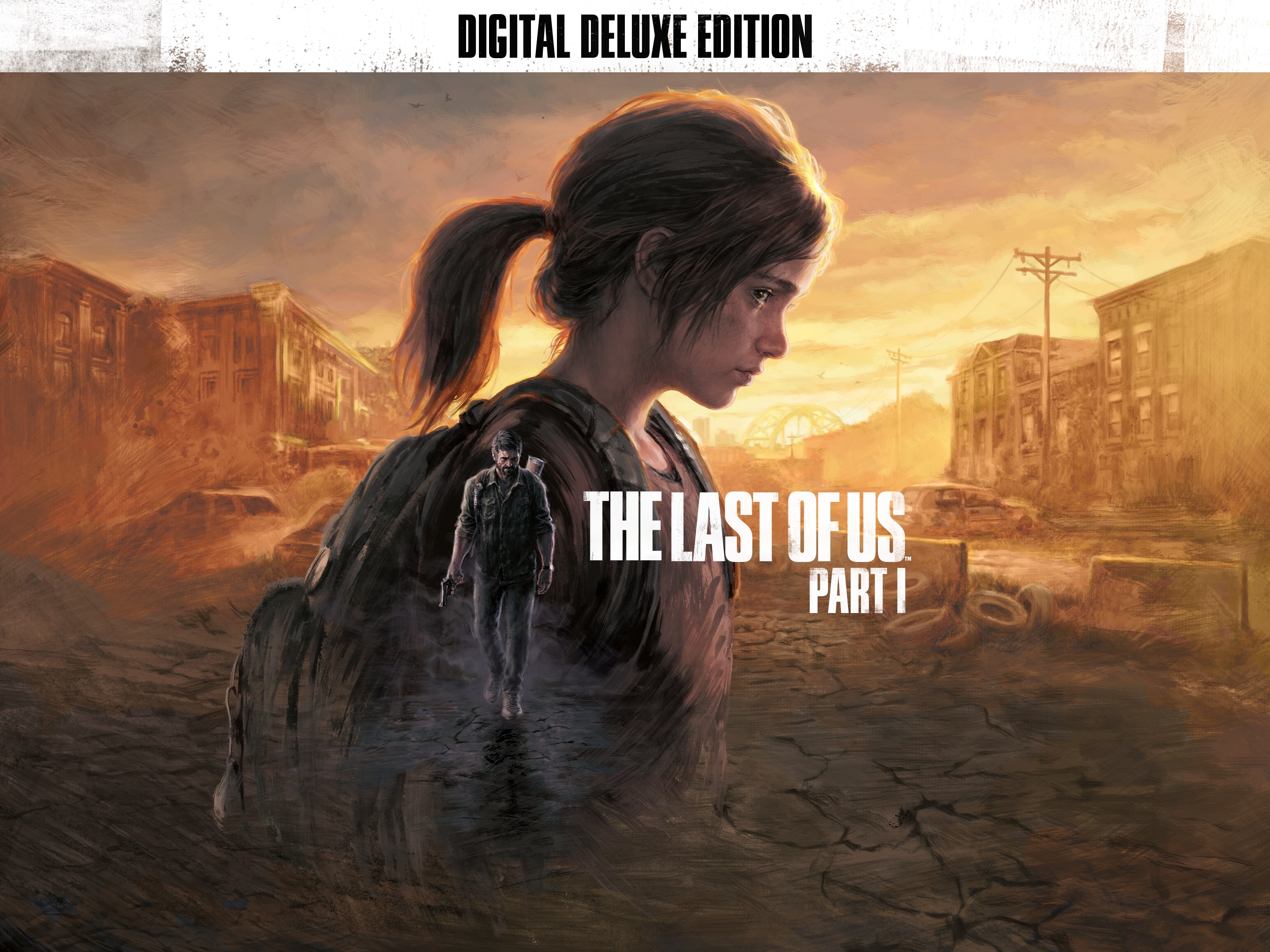 Genre: Action / Adventure
Pricing: $20 – $70
Action-adventure game The Last of Us was created by Naughty Dog and released by Sony Computer Entertainment in 2013. The third-person view is used to play The Last of Us. In order to protect themselves from hostile humans and cannibalistic monsters infected by a mutated fungus in the species Cordyceps, players use firearms, homemade weaponry, and stealth tactics. Up to eight players can play cooperatively and competitively in the online multiplayer mode.
Over 1.3 million copies of The Last of Us were sold in its first week of release in June 2013, and by April 2018, 17 million copies had been sold, making it one of the best-selling video games. The game received honors at the end of the year from many gaming publications, journalists, and game award ceremonies, including multiple Game of the Year awards. One of the best video games ever created has been praised for it.
17. Uncharted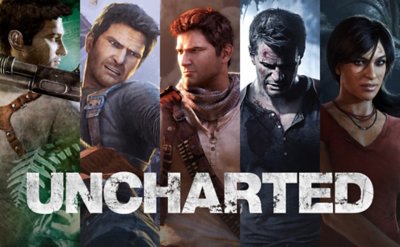 Genre: Adventure
Pricing: $30 – $40
The action-adventure video game series Uncharted was created by Naughty Dog and released by Sony Interactive Entertainment. The Uncharted video game series, which was founded by Amy Hennig, centers on a team of treasure hunters that explore different parts of the globe in search of historical mysteries. Alongside actual historical personalities and events, the series also includes historical fiction, aspects of fantasy and folklore, and fictitious characters.
Several sequels have been released to the original Uncharted: Drake's Fortune, including Uncharted 2: Among Thieves (2009), Uncharted 3: Drake's Deception (2011), and Uncharted 4: A Thief's End (2016). In addition to the main series, there are spin-offs Uncharted: Golden Abyss (2011), Uncharted: Fight for Fortune (2012), and Uncharted: The Lost Legacy (2017). The remasters of A Thief's End and Lost Legacy are scheduled for release on Microsoft Windows in 2022. As Uncharted expanded, it produced games for a variety of platforms. The mobile version of Uncharted: Fortune Hunter was released in 2016.
18. Spiderman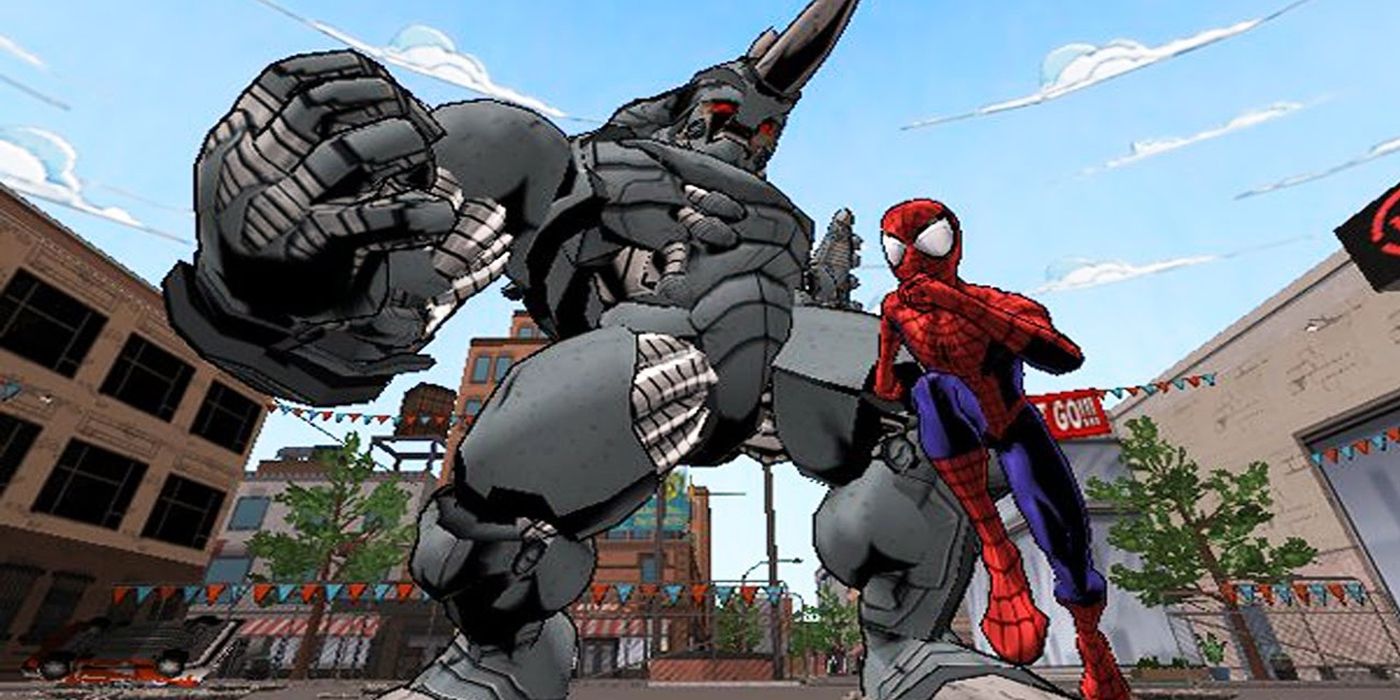 Genre: Action / Adventure
Pricing: $30 – $60
Action-adventure game Marvel's Spider-Man[a] was released in 2018 and was created by Insomniac Games and Sony Interactive Entertainment. It recounts a unique story that is motivated by long-running comic book mythology and draws inspiration from other media adaptations, and it is based on the Spider-Man character from Marvel Comics.
The third-person view is used to display gameplay, which primarily focuses on Spider-movement Man's combat skills.
On September 7, 2018, Marvel's Spider-Man was made available on the PlayStation 4 gaming system. Although some critiqued the open-world idea for being unoriginal, the game's story, characters, combat, and web-swinging navigation mechanics all gained accolades. Marvel's Spider-Man won several awards, including the distinction of being one of the best superhero video games ever created.
19. The legend of Zalora: Majora's Mask
Genre: Action / Adventure
Pricing: $50 – $60
This is an action-adventure video game developed by Nintendo and published for the Nintendo 64 home console in 2000. A direct sequel to 1998's The Legend of Zelda: Ocarina of Time, it was the second installment in The Legend of Zelda series to use 3D graphics.
Though it generated half as many copies as its predecessor, it introduced several novel concepts, including a perpetually repeating three-day cycle and masks that transformed Link into different creatures. In 2003, The Legend of Zelda: Collector's Edition was rereleased for the GameCube's Virtual Console service, in 2009 for the WiiU's Virtual Console service, and in 2022 for Nintendo Switch Online.
20. Forza Horizon 4
Genre: Racing / Adventure
Pricing: $20 – $70
2018 racing video game Forza Horizon 4 was created by Playground Games and released by Microsoft Studios. Following its announcement at the E3 2018 Xbox conference, it was made available for Xbox One and Microsoft Windows on October 2, 2018. On November 10, 2020, an improved version of the game was made available for Xbox Series X/S.
The game is renowned for adding additional seasons to the existing series and for having received numerous content updates with new game types. On November 9, 2021, Forza Horizon 5 was launched as a follow-up.
Based on Metacritic's review aggregator, "universal acclaim" was received for Forza Horizon 4 on Xbox One, while "generally favorable" reviews were received for the PC version. Among all the Forza Horizon titles, the Xbox One version is tied with Forza Motorsport and Forza Motorsport 3 for the highest Metacritic rating.
Conclusion
With this, we have reached the end of our top video games. Apart from these games, there are tonnes of other game series with a huge fan base, but these are the must-play video games. If you are new to the gaming world, you can pick any of these games and start playing right away, and we recommend that you play their most recent edition.
If we have missed any of your favorite games, please let us know by commenting down below.
FAQ
1 – What is the best video game in the world?
Ans: Minecraft can definitely be rated as the best video game in the world.
2 –What is the most sold game in the world?
Ans: With more than 238 million copies sold, Minecraft is the most sold game in the world.
3 – What game has the most active players?
Ans: With over 478,116 current active players, Counter Stike: Global Offensive is the game with the most active players.
4 – Which is the No 1 game in the play store?
Ans: This one goes to GTA – V for sure.
5 – What is the most profitable video game of all time?
Ans: Minecraft with the most number of copies sold definitely is the most profitable game of all time.
People are also reading: